Tachomaster Analytics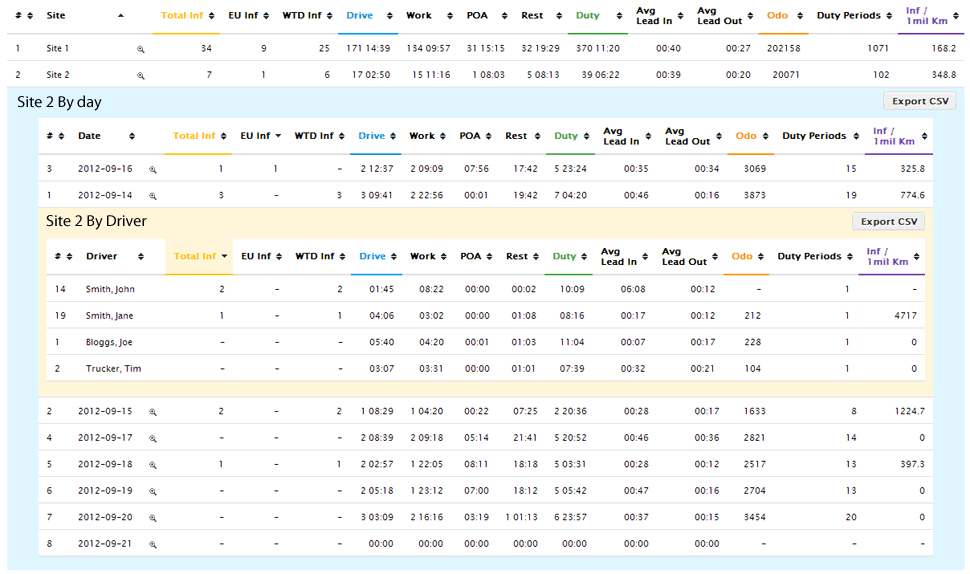 Your tachograph data holds a huge amount of potential. Through Tachomaster's well tuned tachograph analysis process this data can be viewed in a lot of different ways — sometimes we can't even guess all the ways you want to see it.
Tachomaster Analytics gives you, the user, the ability to change the view of the data on the screen.
You might want to view the summary data for your drivers based on their Employee Type (Permanent, Agency or Casual) and then for each of those look further in to the Company Site that they are stationed at — and further still see any particular driver and his personal summary.
Not limited by grouping drivers together, you choose the date range to look at as well as filter by a particular Company Site, Agency or Employee Type. Once you have your data you can export it to CSV for your records or to produce your own custom statistics.