Leave Calendar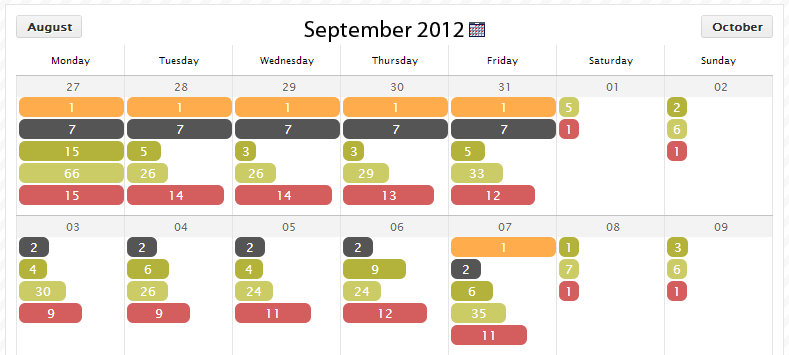 The Leave Calendar offers Tachomaster users a way to see an overview of leave being taken each day — filterable by your Site, Employee Type and more.
Using the Leave Calendar you can identify patterns in Leave within your company and identify where periods of mass leave might occur and plan for them. Using the calendar you are able to click on any week or leave type and see a breakdown of every worker with that type of leave. From there you can even jump to a specific worker's Calendar to make changes or see more information.
All types of Leave are shown and you can quickly hide or show whichever types you are interested in — simply click on the type in the Key.
There is a special Leave Type of "Other". This type is special because you can name it when it is created and the name is then displayed in the Worker Calendar, in the breakdown on the Leave Calendar and in the Missing Days report.